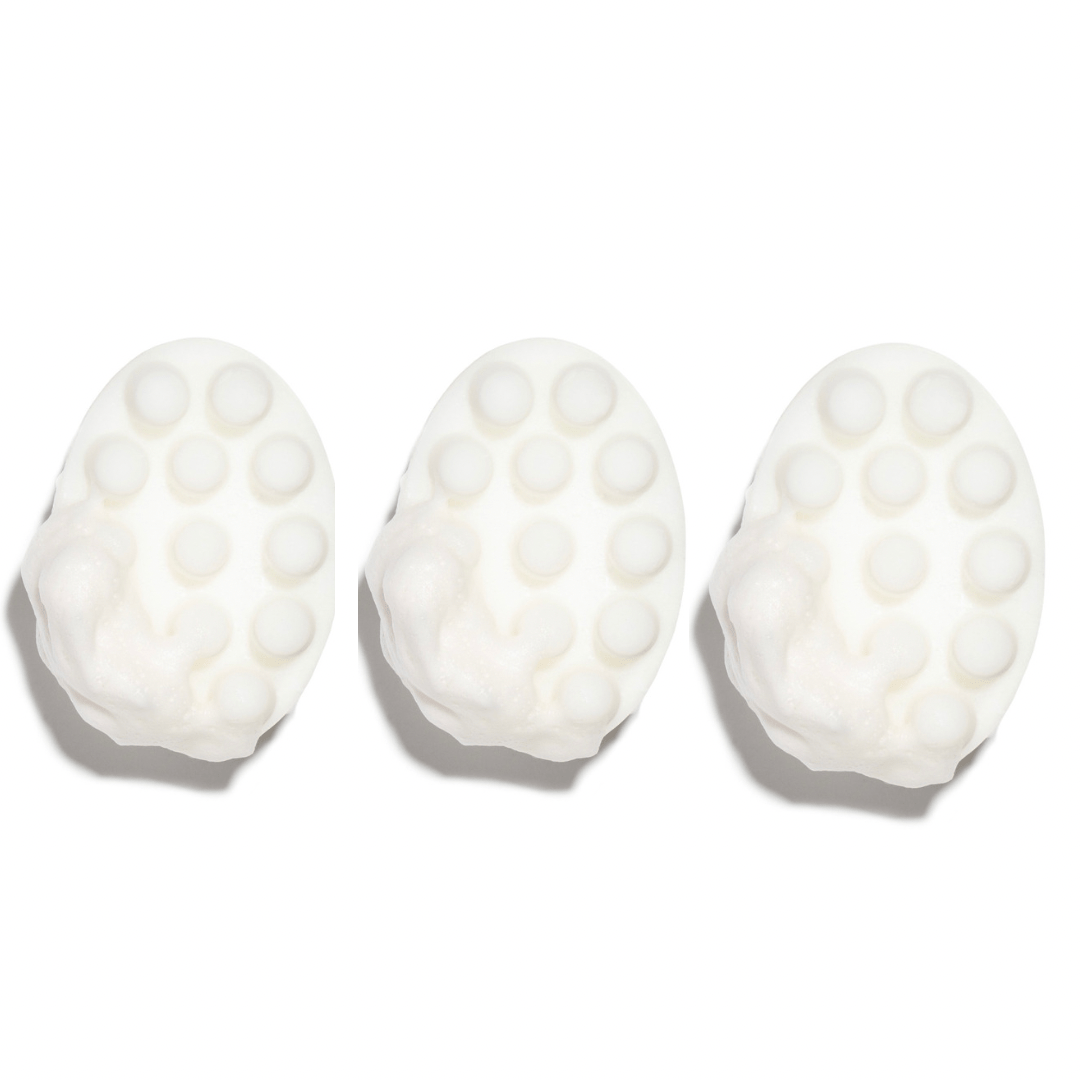 Pure Coconut Oil Massage Body Bar Bundle
$30.00
Regular price
$36.00
Subscription • Save
Description
Details
How to Use
Get 3 of our creamy, moisturizing Pure Coconut Oil Massage Body Bars for 36!
This bar soap gently cleanses and nourishes skin with the purest and highest quality organic unrefined virgin coconut oil.  Perfect for the gentlest skin.  
We produce in small-batches the old-fashioned way, our soaps cure for 8 weeks after being hand poured.
Each bar soap is packaged in our new resealable bags that preserve the organic ingredients and essential oils + allows for easy travel or great to store between use.
3 - Massage Body Bars 5 oz/142g
Details
Made with 100% organic coconut oil, this soap will cleanse without stripping the natural oils in your skin and is great for all skin types.
Ideal for people with sensitive skin, autoimmune diseases, patients dealing with the side effects of chemotherapy, eczema, psoriasis, dermatitis and more.
Ingredients
Organic virgin coconut oil
Why is virgin coconut oil our main ingredient?  Coconut oil has a very high cleansing percentage, it possesses antimicrobial, antifungal, antibacterial, and antioxidant properties.  Our bar soap releases a generous creamy lather that deep cleans and nourishes your skin making this bar great sensitive, dry, acne prone skin, and also great for shaving. 
This product is handmade with love with 1 ingredient.  It is vegan, cruelty-free, noncomedogenic, and formulated without silicone, artificial fragrance, gluten, artificial ingredients, unnatural preservatives, animal-derived products and fillers. This product is free of SLS, dimethicones, sulfates, parabens, phthalates.  
How to Use
Activate lather with hands or by rubbing into our Ensō Body Exfoliator.  Apply generously all over the body and rinse.  The moisturizing lather will cleanse without stripping the skin of its natural oils.  Great for shaving and can be used to shampoo hair.  Safe for babies and dogs.  Safe for daily use.
Our handmade soaps are best used with the Ensō Body Exfoliator.
Please use caution:
For external use only
 Keep products out of your eyes and other sensitive areas 
If irritation occurs, discontinue use  
Please read ingredients carefully if you have allergies or sensitive skin  
Although these products are made with natural ingredients, please DO NOT EAT
Pure Coconut Oil Massage Body Bar Bundle
$30.00
Regular price
$36.00
Great soap!
Am so grateful to have found Enso Apothecary. All of their soaps and products are great! These soaps are gentle on the skin and I love that they are made of simple, natural ingredients.